Widney are pleased to announce that a new distribution agreement has been signed with Hansen International based in South Carolina, USA.
Hansen, with a long history of both manufacturing and global sourcing predominantly for the vehicle industries, ideally fitted Widney's profile for a new US partner. With a nationwide sales representation and experience of vehicle sun blinds and telescopic slides Hansen were pleased to take on the Widney portfolio. Roger Cox, head of sales at Widney said: "Hansen's strong reputation and nationwide sales coverage will open up many new opportunities for expansion of our sun blinds and telescopic slide products in the US market."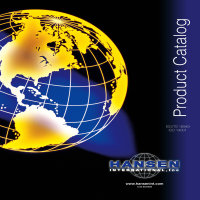 Hansen's contact details can be found on our worldwide distribution page.